Ride Alongs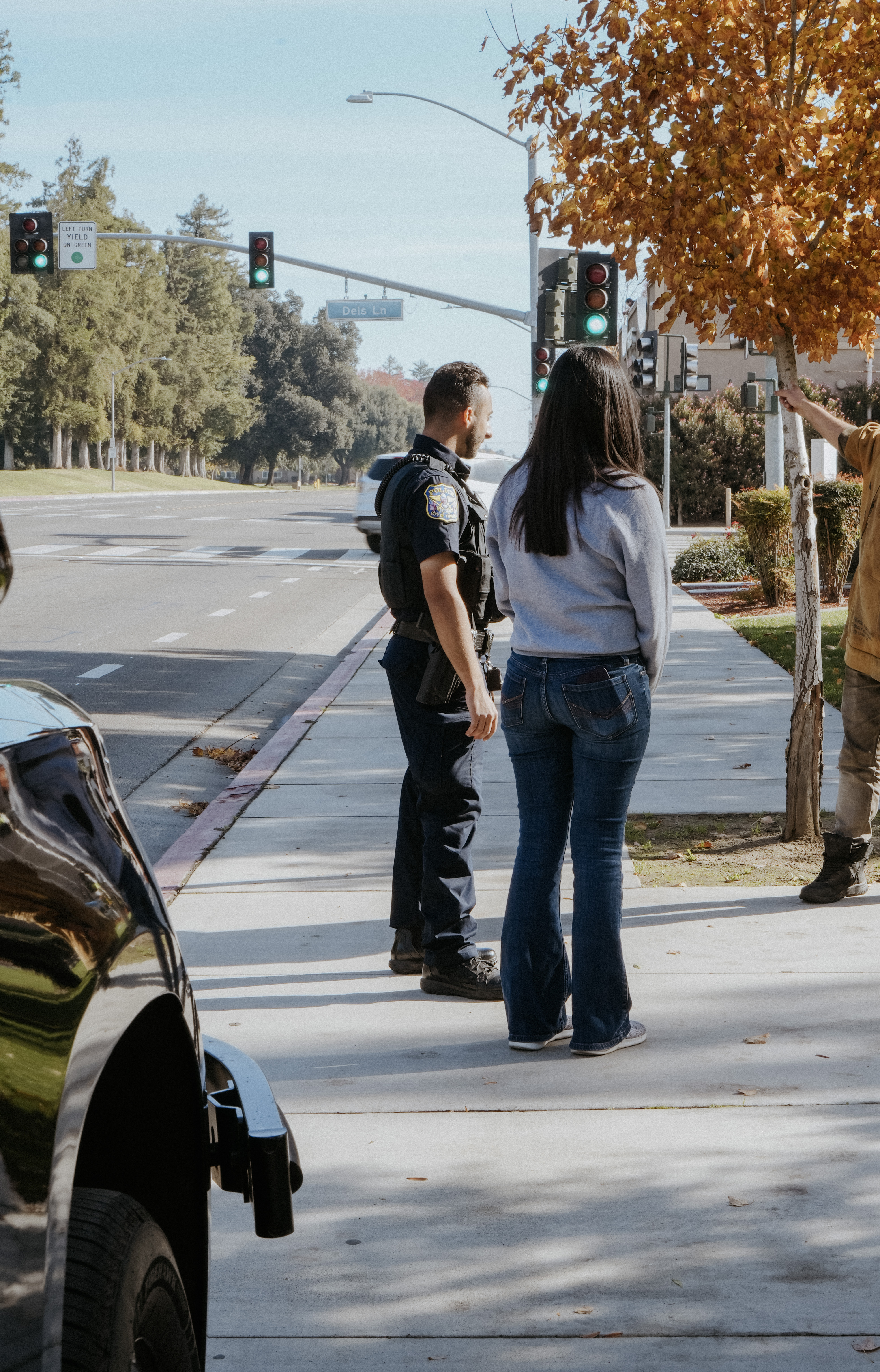 The main purpose of the Ride-Along Program is to improve police and public relations by familiarizing participants with the complex and unpredictable nature of police work. It can also be a great introduction to daily life on the police force.
Ride-Alongs allow citizens to experience some of the day to day challenges that law enforcement officers face. They also demonstrate the critical role that dispatchers and other personnel play in ensuring citizens' and officers' safety.
You may accompany a Police Officer between 10 am and 4 pm, or 4 pm to 10pm, with limited exceptions. While you may request to ride with a specific Officer, the On-Duty Sergeant will determine which Officer you will ride with. Ride-Alongs typically last six (6) hours but may be extended with approval of the On-Duty Sergeant. Normally citizens may ride along no more than once every six months.
Who can ride along?
Persons interested in a career in Law Enforcement
Other law enforcement officers
City of Turlock employees
City of Turlock residents and business owners
Persons at least 15 years of age
If under 18 years of age, a parent/legal guardian must sign the Release Liability Waiver
How do I obtain authorization?
All Ride-Along requests must be approved by the Sergeant in Professional Standards and Training. To apply you must complete an application at least 2 weeks prior to the date you want to ride. A criminal history check will be run before the ride-along. Ride-Alongs are subject to approval and availability of officers.
The Ride-Along applications are available at the Turlock Police Department Records Division at 244 N. Broadway, Turlock, CA 95380, or by download.
Download Ride-Along Application
Do I have to sign something?
Yes. You are required to sign a Declaration of Assumption of Risk and Release of Liability form in the unlikely event that you are injured while on the ride-along. If you are under 18, your parents also need to sign the waiver.
What should I wear?
You may dress semi-casual but your clothes should be clean and neat. Remember to dress for the weather; officers typically drive with their windows rolled down regardless of temperature.
Can I bring a camera?
Due to constitutional right of privacy, cameras and tape recorders are NOT allowed to be carried on a ride-along.
Are there things I should not do?
Yes, do not interfere with officers while they are performing their duties. Afterwards, the officer will be happy to answer your questions about how the incident was handled.