Neighborhood Watch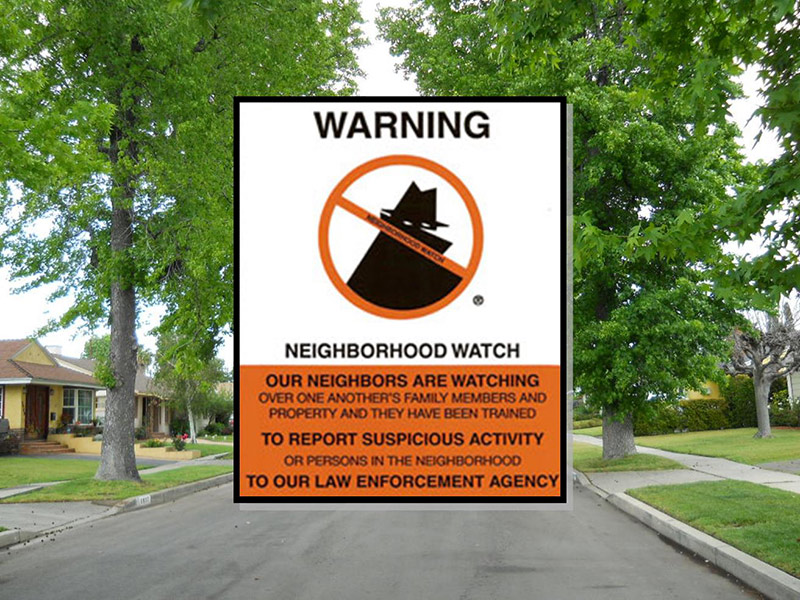 Following the terrorist attacks on September 11, 2001, Citizen Corps, a component of President Bush's USA Freedom Corps initiative, was established to create opportunities for volunteers to help communities prepare for and respond to emergencies. Two elements of Citizen Corps are the national VIPS Program and Neighborhood Watch.
Neighborhood Watch is designed to prevent crimes from occurring in the Neighborhood through observation and awareness, communication, and through a partnership with the Police Department. These groups have been known to significantly reduce the amount of Crime occurring in the neighborhood.
As of January 2016, Turlock had over 80 active Neighborhood Watch groups.
Follow these steps to start a Neighborhood Watch in your neighborhood:
Talk with your neighbors to determine if Neighborhood Watch will be supported in your neighborhood.
Determine who will be the Neighborhood Watch Captain and co-captain. The Captain will serve as the liaison between the Police Department and their neighborhood. They will be responsible for coordinating neighborhood meetings and events.
Contact Turlock Police Volunteer Geoffrey Bradshaw at (209) 656-3151 to schedule the first Neighborhood Watch meeting. Volunteer Bradshaw will provide a one to two hour presentation and all the materials needed for a neighborhood group to begin their program. The presentation helps citizens fine-tune the key elements for crime prevention; observation and communication.
After your first meeting, if the group is activated, the City of Turlock will install Neighborhood Watch signs, free of cost, in your neighborhood.
To keep the Neighborhood Watch group active, it is recommended that you and your neighbors meet on a regular basis to discuss crime trends in the area, crime prevention techniques, and personal safety.
To start a Neighborhood Watch in your area, please contact:
Turlock Police Department
244 N. Broadway
Turlock, CA 95380
Crime Prevention Officer Erika Grace at (209) 656-3153 -
egrace@turlock.ca.us