Radar Trailers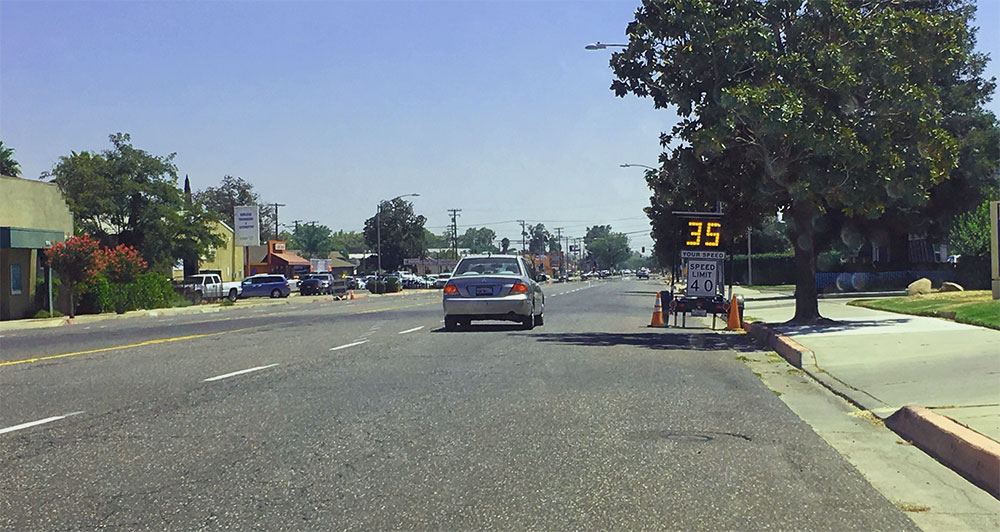 The Turlock Police Department Traffic Safety Unit has two MPH matrix messaging radar trailers that were provide through a California Office of Traffic Safety (OTS) grant. These top-of-the-line units have the ability to display hundreds of messages. They can be used to advise of traffic issues as well as speed monitoring. Often times, motorists don't realize how fast they are traveling. Radar trailers do NOT take pictures of motorists. They simply advise motorists of their speed and the speed they should be traveling. Due to natural hazards such as narrow roadways or soft shoulders, the radar trailers cannot be placed everywhere.
California Office of Traffic Safety (OTS)
Radar Trailer Placement
If you feel that speed is an issue in your neighborhood or in any other area of the city, a radar trailer can be placed there. To be considered for radar trailer placement, please call the Traffic Safety Unit at (209) 664-7380.