Vehicle Safety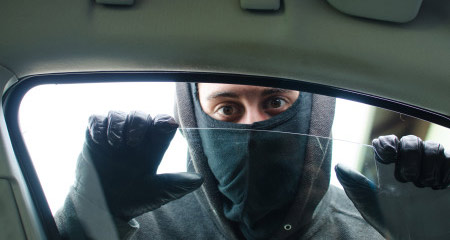 Lock ALL your vehicle's doors and windows. Every year, we have items stolen from unlocked vehicles. Don't let it happen to you!
Don't leave valuables in your car. That sounds like "common sense", but drivers/passengers do leave items of value in plain view every day. If you leave valuable items visible in your car, your car is automatically a target.
If you must leave valuable items in your car, place them out of sight before reaching your destination or move them inconspicuously. Assume criminals are watching and waiting for an easy opportunity. Even phone chargers tempt burglars to see what other items of value are in your vehicle.
Never leave your car running and unattended. It only takes seconds for a thief to steal your car.
Try to park in busy, well-lighted and well-traveled areas. This makes your vehicle more visible to others and makes it a harder target for criminals.
Set any alarm or anti-theft device. If you have one, use it! Many people believe that car-alarms no longer make a difference, but they can be an effective deterrent to an auto-burglar or car thief, who most often chooses the easiest target.
Try to park in highly visible areas or lighted areas if at night.
Look and listen as you walk towards your vehicle.
Have your keys at the ready.
Don't be preoccupied/on the cell phone/carrying multiple packages.
Once inside, immediately lock the doors.
Drive safely and don't respond to gestures or threats.
Have emergency 911 Hot Key programmed into your cell phone.