Child Safety Seats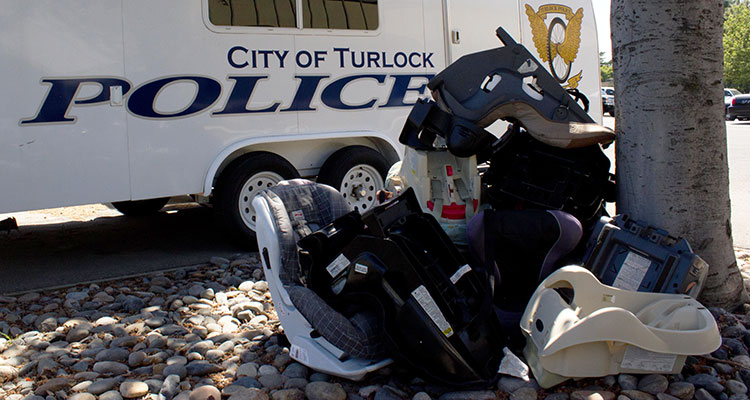 Child safety seats are required for children under 8 years old OR under 4'9" tall. The safety seat must also be properly installed for it to be effective and legal. The Traffic Safety Unit has nationally Certified Child Safety Seat Technicians on staff. They are qualified to install car seats. Please contact us with any car seat questions. There is no need to feel embarrassed to ask for help with a car seat. They can be technical and difficult to understand. For help installing a car seat in your vehicle an appointment is necessary. The appointment will take 30 minutes or longer depending on your type of vehicle.
CHP web site for child safety seats
Seat Belts
Modern technological advances have greatly increased safety in vehicles. However, the proper use of seatbelts is still the most effective in reducing injuries in the event of a collision. The proper way to wear a shoulder harness seatbelt is to have the shoulder strap OVER the shoulder resting about halfway from your neck to the edge of your shoulder. The belt should be snug, but not restricting or causing discomfort.
FACT:
Did you know if you wear the shoulder strap of your seatbelt UNDER your arm you could be cited for improper seatbelt use?