Home Water Survey Kit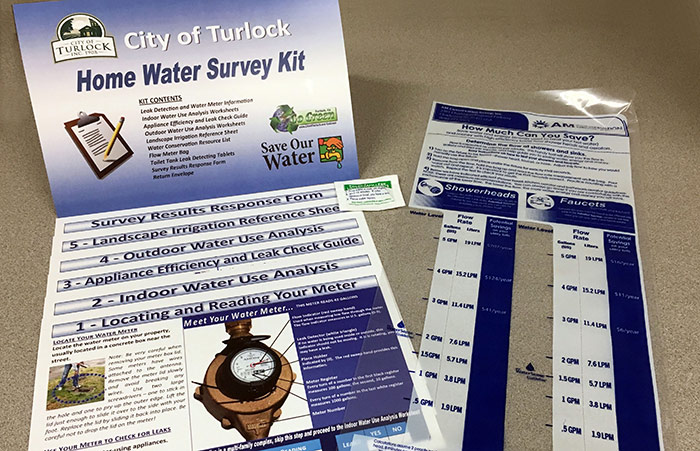 The City of Turlock Home Water Survey Kit can help you determine your water use as well as learn ways to save water inside and outside your home or business.
The Home Water Survey Kit shows users how to read their water meter and use it to:
Detect for leaks
Evaluate if landscape is being irrigated appropriately
Assess the efficiency of water fixtures and appliances
Identify water saving opportunities
Receive free water conservation devices by completing and returning the "Survey Results Response Form" to the Municipal Services Department.
Order a Home Water Use Survey Kit
Please fill out and submit the following form to receive your Home Water Use Survey Kit in the mail. Please remember that the Survey Results Response Form card must be filled out completely and returned to the Municipal Services Department in order to receive your free water conservation devices.