Prescription Drugs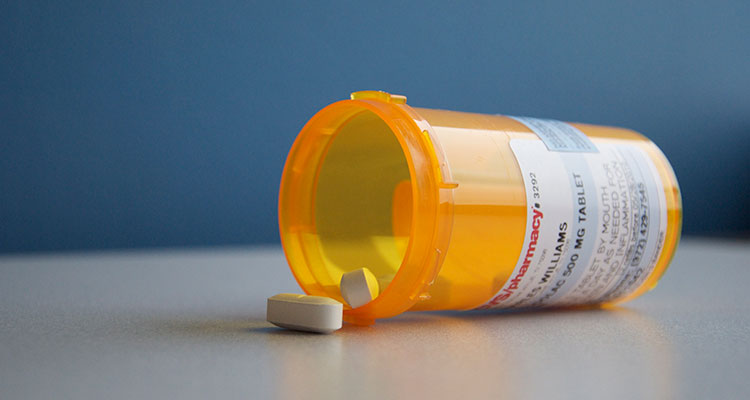 Properly disposing of prescription drugs can help prevent pill abuse, misuse and theft. Studies indicate that a majority of abused prescription drugs are obtained from home medicine cabinets.
Residents are encouraged to utilize the City of Turlock's free disposal service instead of the usual methods of disposal, such as flushing them down the toilet or throwing them away, which are hazardous and can pose health risks.
Old, unused medications can be placed in a bin at the Turlock Public Safety Facility at 244 N. Broadway during regular business hours. Only prescription medication in pill form or liquid will be accepted. For the safety of Turlock police staff, do not place syringes in the drop-off box.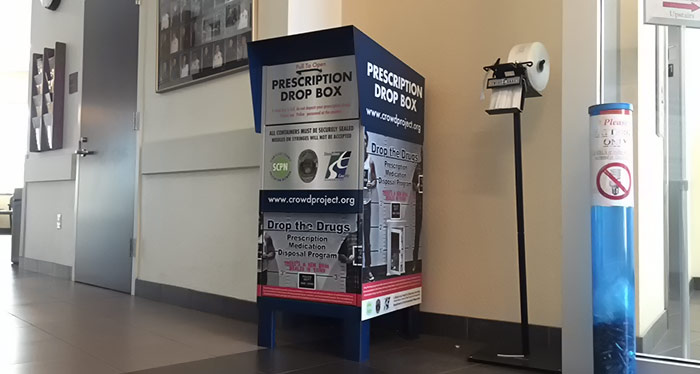 No Drugs Down the Drain
How do pharmaceuticals enter the environment?
Residential, commercial, and agricultural pharmaceuticals can follow two primary pathways to the environment:
Excretion: Human and livestock excretion of drugs and their metabolites into the sanitary sewer or directly to waterways following consumption.
Improper Disposal: Dumping unused pharmaceuticals down the drain to the sewer or septic tank.
Isn't excretion responsible for more pharmaceuticals entering the environment than improper disposal?
Pharmaceuticals enter the environment through use and disposal; however, we can prevent improper disposal immediately! Pollution Prevention has proven very effective in the reduction of many pollutants into sewers and ultimately waterways. Pharmaceuticals dumped down the drain have not been degraded at all by the body and may be more potent.
Why don't wastewater treatment plants improve treatment to remove pharmaceuticals?
There is not any one type of treatment that removes everything. It is better if pharmaceuticals are not disposed down the drain in the first place. Treatment does remove and reduce some types of pharmaceuticals, but some aquatic species have shown sensitivity to extremely low levels of medications (as low as nanograms/liter). Adding treatment will cost communities millions of dollars, increasing utility rates. End-of-pipe treatment is always more expensive than prevention and may have other environmental consequences. Even the most effective treatment, reverse osmosis, requires enormous amounts of energy, which could mean more greenhouse gases emitted into the environment. Reverse osmosis also concentrates pollutants into waste brine that must be disposed of - where? Nothing really goes "away".
Do pharmaceuticals impact water?
Several studies have shown that exposure to certain pharmaceuticals results in abnormal development and reproduction in fish and other wildlife, even at very low levels. The antidepressant Fluoxetine delayed development of young Western mosquitofish (Gambusia affinis). Increased numbers of male fish have been associated with pharmaceuticals in ocean waters in Orange County. Some waterways that supply drinking water have been reported to have trace levels of pharmaceuticals.
Why don't all pharmacies have collection bins for unwanted and expired medication?
Drug Enforcement Administration regulations prohibit the collection of controlled substances such as codeine, morphine, sudafedrin and narcotics without law enforcement involvement. Some pharmacies collect non-controlled substances, such as antibiotics and over-the-counter medicine. Agencies are working to find a way to allow permanent collection sites for all pharmaceuticals.
What should I do with unwanted or expired medication in the future?
If you do not utilize the City's disposal program, we strongly encourage using the following method to dispose of unwanted/unused medication instead of flushing or disposing of them down the drain. According to SmaRxt Disposal- you can safely dispose of your unused and expired medications in your household trash.
They recommend these steps:
Pour medication into a sealable plastic bag. If medication is a solid (pill, liquid capsule, etc.), add water to dissolve it.
Add kitty litter, sawdust, coffee grounds (or any material that mixes with the medication and makes it less appealing for pets and children to eat) to the plastic bag.
Seal the plastic bag and put it in the trash.
Remove and destroy all identifying personal information (prescription label) from all medication containers before recycling them or throwing them away.