Christmas Parade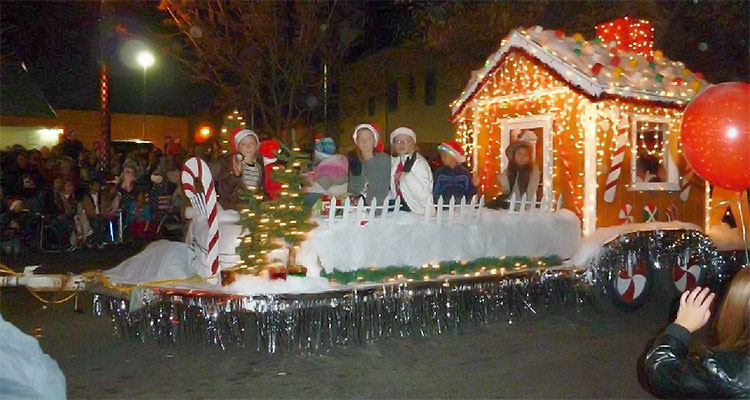 Christmas Parade
The Christmas Parade is an annual event held the first Friday in December. Businesses, groups and families are invited to enter a float in the parade.
Christmas Parade 2020
Due to COVID, state reopening plans currently do not allow for large gatherings such as this in our County and based on our current tiered status we do not anticipate this being the case at the time of the parade which would have been scheduled for December 4th. Due to the large scale event and the advanced planning that is required, it was not possible to delay the decision any longer. We are not unlike many other communities who have made the difficult decision to cancel their parades and other holiday events as a result of COVID restrictions.