Mayor Amy Bublak
Turlock residents,
I am humbled to have your support and thank you for returning me as your mayor. Turlock is a special place. Our shared love of this city and each other makes us Turlock Strong.
We have accomplished so much, but there is more work to be done. We have two new council members whom I look forward to working with as we continue to work on behalf of you. We have an outstanding city manager, and with his leadership, have reorganized our departments and services for better quality and efficiency. Our executive team and staff are doing an outstanding job. Your council unanimously voted to support our plan to operate the Stanislaus Regional Water Authority project, ensuring we have accountability and savings in costs associated with future surface water service. We have completed some road repairs and have additional road projects under construction. We are filling vacant positions in the fire and police departments. We are working with community partners on homelessness in our efforts to assist those who want assistance when they've fallen on hard times while not sacrificing standards for community well-being. We are under construction on the Columbia Pool. We will ensure our businesses have every opportunity to compete and thrive in a difficult economic climate.
Mayor Amy Bublak's Facebook Page
Amy Bublak, Mayor
City of Turlock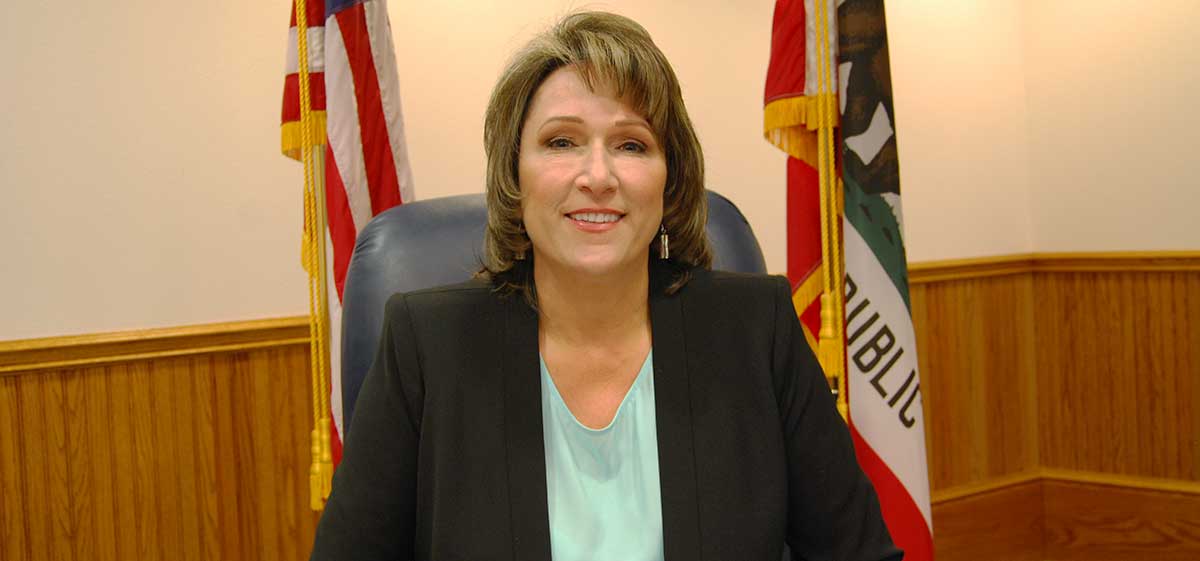 To email the mayor, send an email to abublak@turlock.ca.us
Background:
Amy Bublak was re-elected on November 8, 2022 to a second four-year term as the Mayor of the City of Turlock after city voters made history in 2018 by electing Amy as Turlock's first retired police officer and first woman to serve as their mayor.
Amy was first elected to the Turlock City Council in 2008. The hallmark of her approach to elected public service is to always base her decisions upon a wide-range of input from every sector of Turlock. Depending upon the nature of the decision before her, Amy can be found seeking input from: voters, residents, retirees, employees, owners of businesses small and large, representatives from non-profits, education, churches and other religious associations, unions, business and trade associations, civic organizations, as well as city staff and her colleagues on the City Council.
She has lived in Turlock for over thirty years.
She graduated from California State University Stanislaus in 1988 with a B.A. degree in Sociology and Criminal Justice. During her time there, Amy was twice elected student body President and earned NCAA All American honors as a member of the Track and Field team. In the fall of 2001, Amy was inducted into the CSU Stanislaus Athletics Hall of Fame.
In 2005, she earned a Master of Public Administration degree (M.P.A) in Urban Government.
As Mayor, Amy keeps her focus on the following goals:
Fiscal Policy:
Mayor Bublak believes in a "balanced-budget" fiscal policy where budget priorities are discussed openly allocating financial resources in the best interest of all Turlock residents. Fiscal prudence is a top priority.
Public Safety:
A retired law enforcement officer with over two decades of service, Mayor Bublak has always believed in a strong public safety program to ensure the safety of all residents. As part of her ongoing plan, she will always make decisions that keep Turlock residents safe by prioritizing funding for public safety as that is local government's first duty and solemn obligation to its citizens.
Economic Growth and Transparency:
As Chair of the Turlock Council Economic Development Committee, Amy strives to work to create a business-friendly environment that enhances the quality of life for Turlock City residents. Quality of life begins with robust job and entrepreneurial opportunities.
Government Transparency:
Mayor Bublak believes that the public's business should be conducted in public. Amy believes that City business should be undertaken solely in the best interest for the people of Turlock.
Amy is married to former CSU Stanislaus Athletic Director Dr. Milton Richards who currently represents the Turlock area as elected trustee of the Yosemite Community College District.
In addition to her time as Mayor and three terms on the City Council, Amy's has served as: President of the Stanislaus County Red Cross, Vice Mayor of Turlock three times, member and chairperson of the Stanislaus Local Agency Commission (LAFCO) and the State Legislation Director for California Women for Agriculture.
On October 18, 2019, Amy was appointed by President Donald Trump to Attorney General William P Barry's Social Problems Working Group, a subcommittee of the Presidential Commission on Law Enforcement and the Administration of Justice.