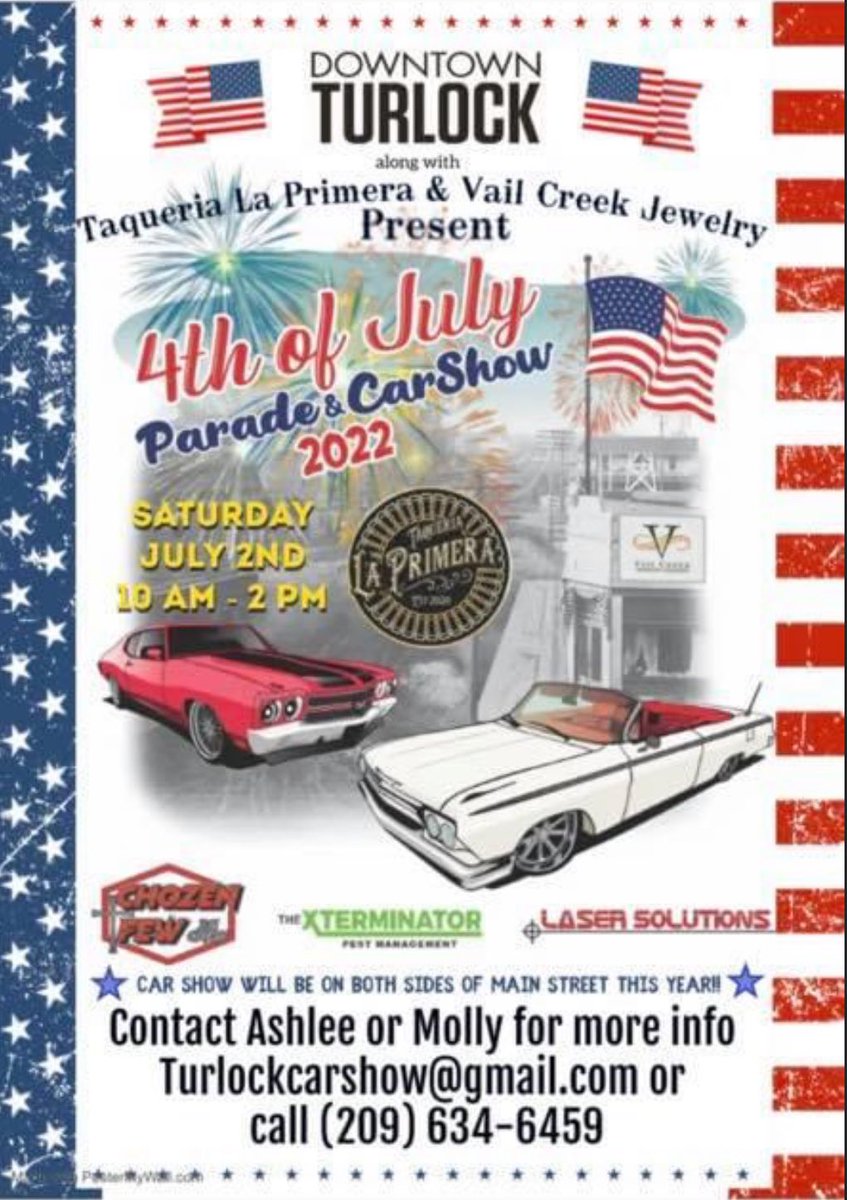 We can't wait for the parade and car show taking place on SATURDAY, JULY 2ND FROM 10 AM - 2 PM!Remember, the 4th of July event is NOT on Monday, July 4th, it's on Saturday, July 2nd!
Posted on Twitter 3 days ago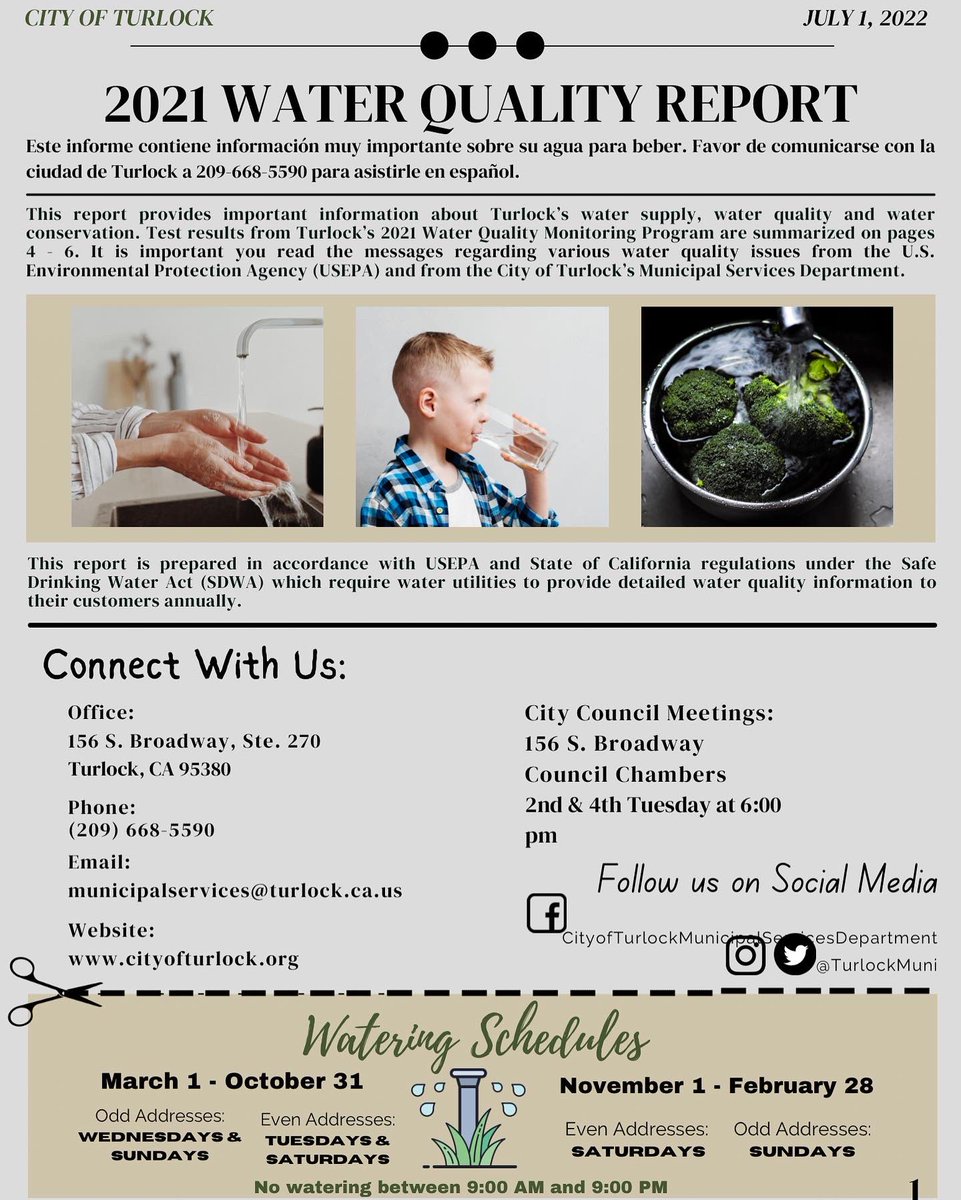 Turlock's 2021 Water Quality Report is now available on our website!Please visit the link below to view the full report. https://www.cityofturlock.org/_pdf/files/CCR.pdf ...
Posted on Twitter 7 days ago
For more information on this executive order, please visit https://www.gov.ca.gov/wp-content/uploads/2022/03/March-2022-Drought-EO.pdf ...#waterconservation
Posted on Twitter 24 days ago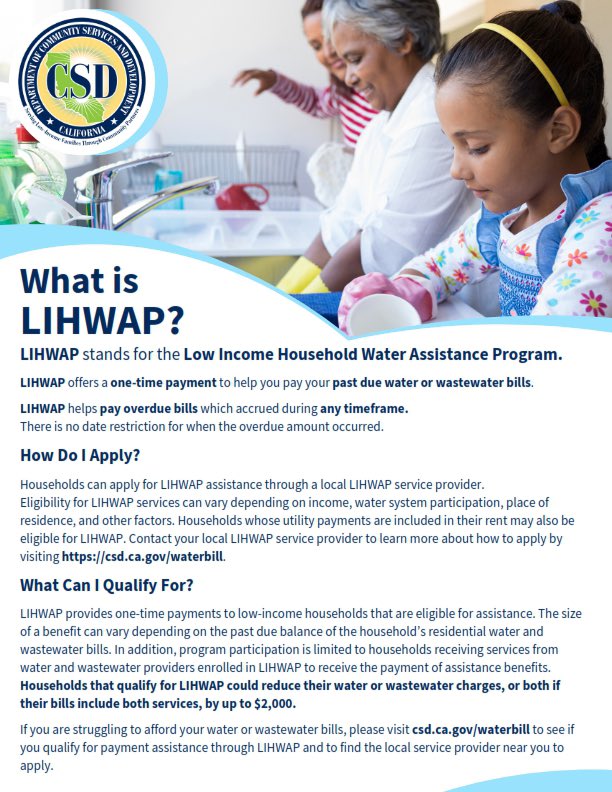 Need help to keep the water flowing? The State of California may help pay your water and wastewater bills. Visit http://csd.ca.gov/waterbill to see if you qualify & to apply. #LIHWAP
Posted on Twitter 25 days ago