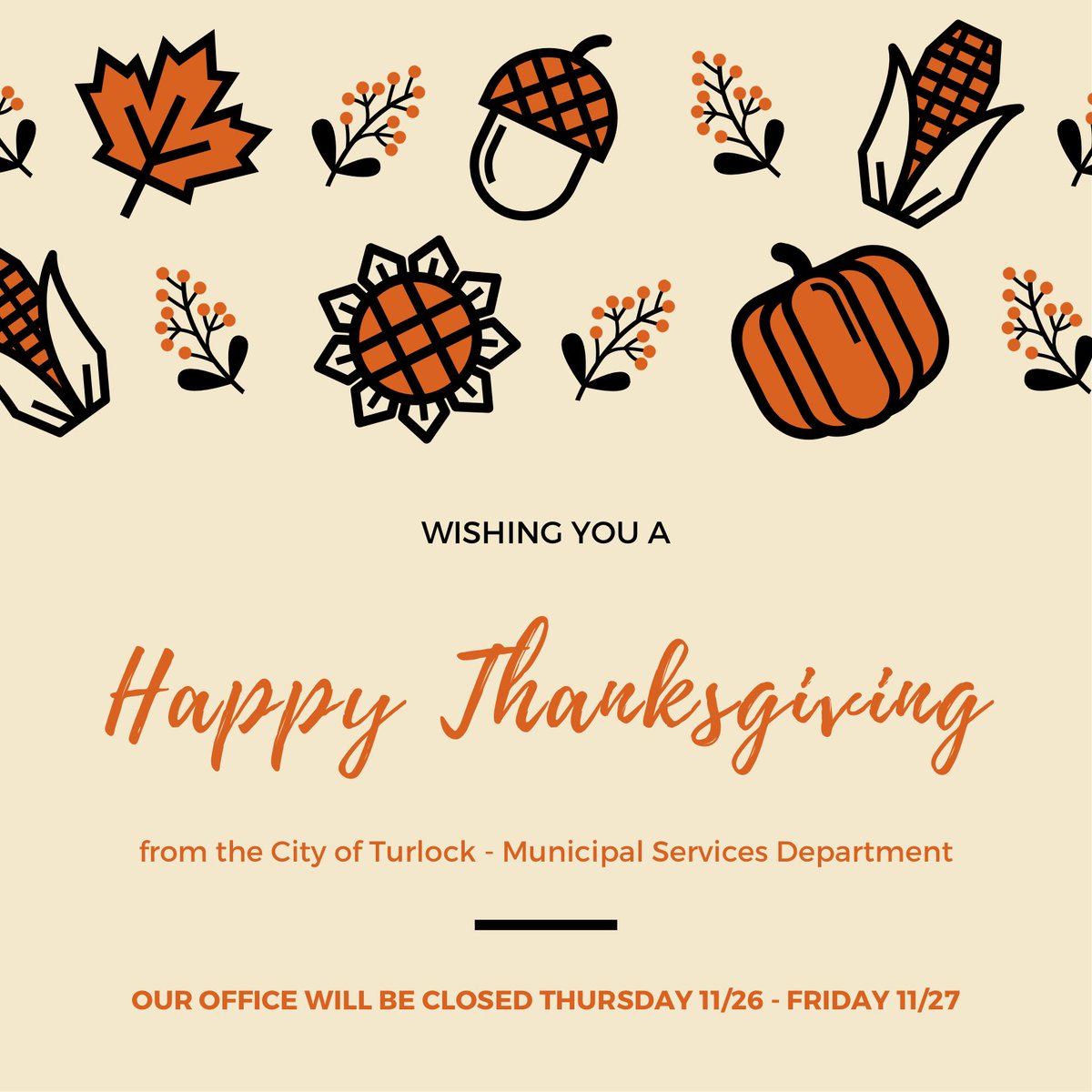 Posted on Twitter 3 days ago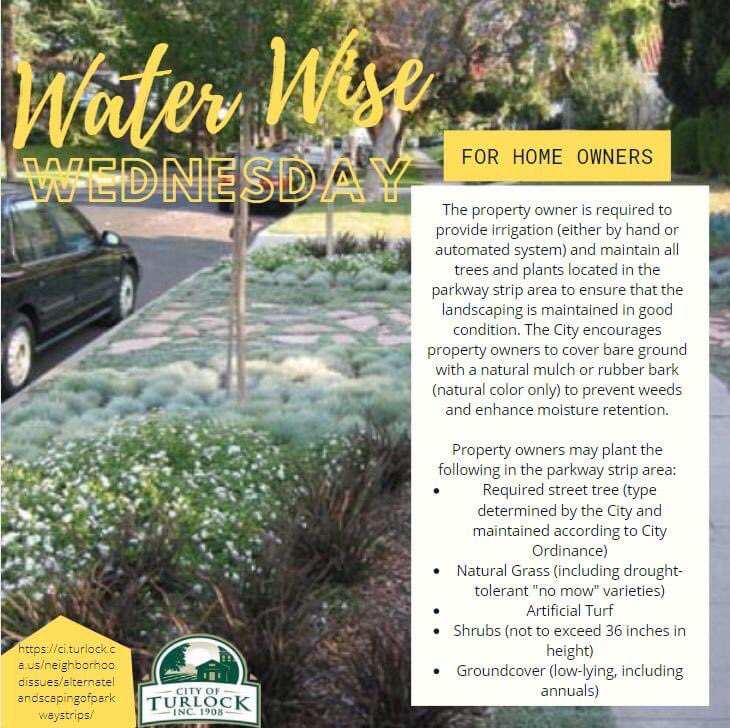 Ever thought about modifying the landscaping in the parkway strips in front of your property to reduce water use and maintenance?The parkway strip is that portion of the roadway right-of-way located between the sidewalk and the curb. #WaterWiseWednesday here to give you ideas!
Posted on Twitter 3 days ago

A 'Greener' Thanksgiving Read this article in the @turlockjournal about ways to conserve this week! https://www.turlockjournal.com/news/local/a-greener-thanksgiving/ ...
Posted on Twitter 4 days ago

With Thanksgiving coming up, and all the cooking to be done , please remember to dispose of F.O.G. accordingly!
Posted on Twitter 4 days ago

Our crews will be out this Saturday November 21st flushing water main lines from 6:00 AM - 2:30 PM in the N Berkeley Ave area bounded by E Canal to E Hawkeye and N Daubenberger Rd. #turlock #cleandrinkingwater
Posted on Twitter 9 days ago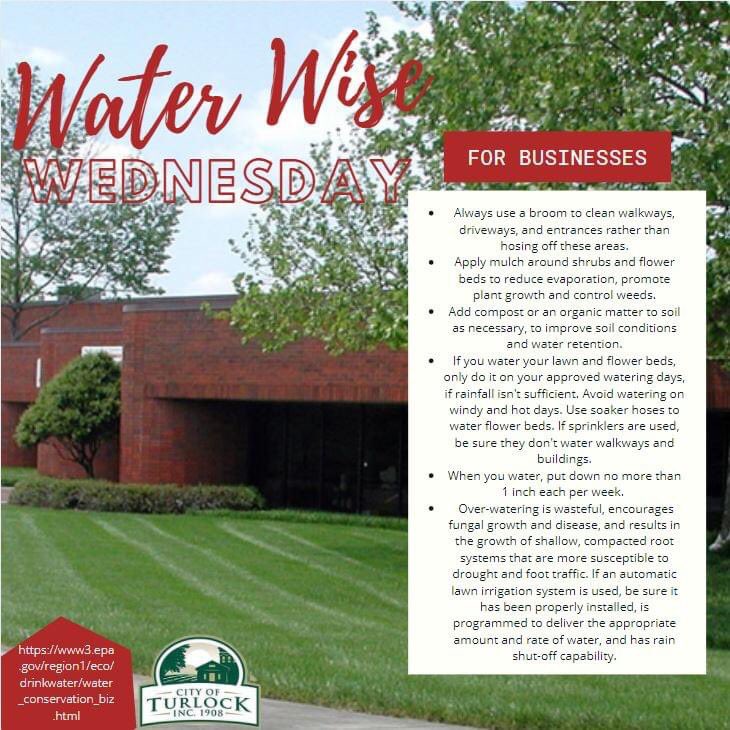 Similar to residential homes, some businesses can use large quantities of water to maintain outdoor areas. #WaterWiseWednsday is here to offer business owners some tips on how to conserve water. https://www3.epa.gov/region1/eco/drinkwater/water_conservation_biz.html ...
Posted on Twitter 10 days ago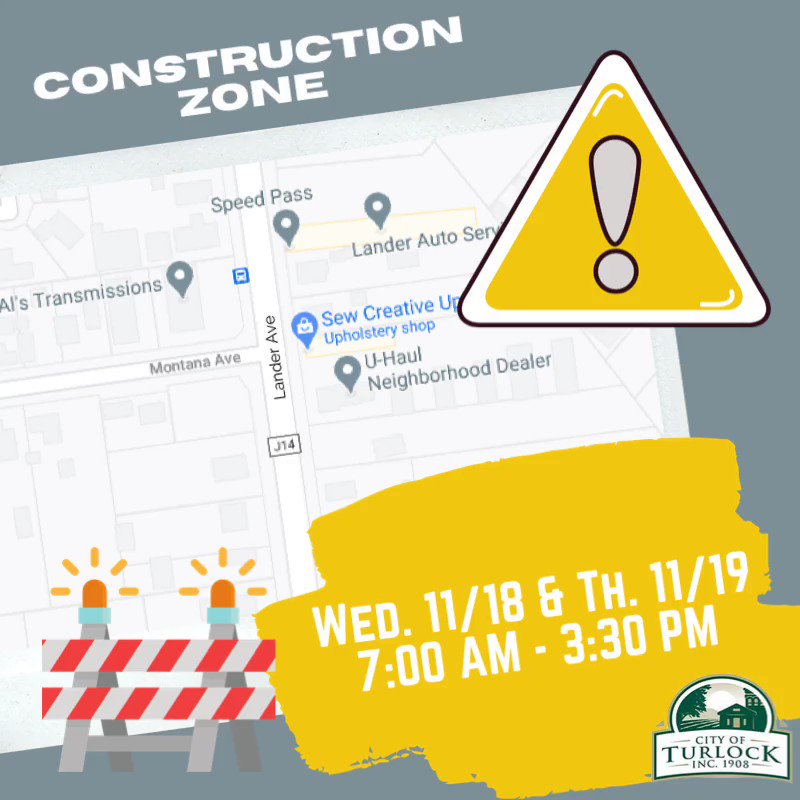 Our crew will be out installing new water lines on Wednesday and Thursday at Montana and Lander Ave. Please plan accordingly for delays and drive with caution in the area.
Posted on Twitter 11 days ago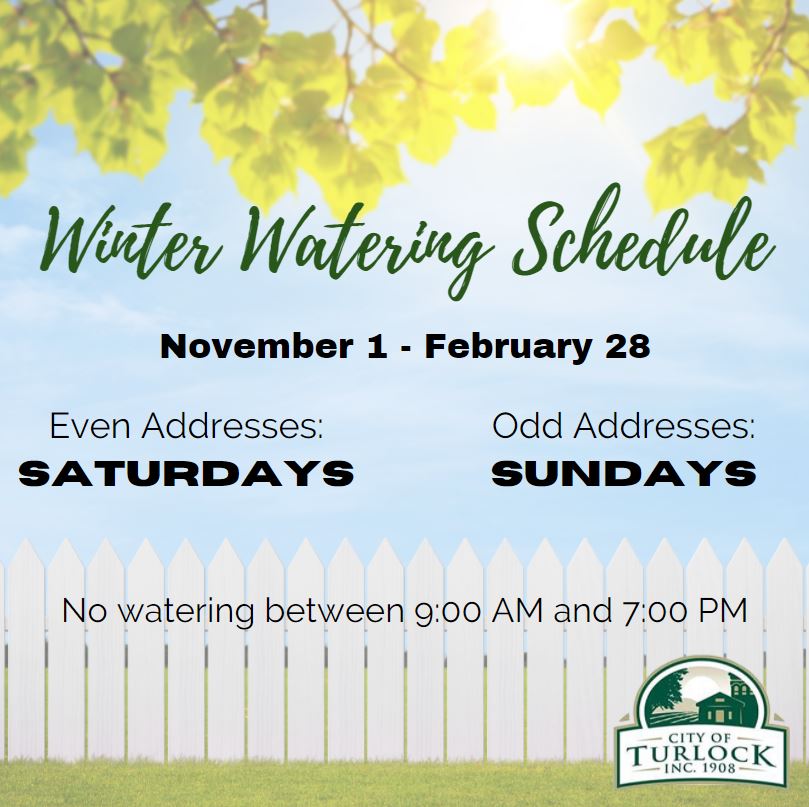 Happy Monday! Have you reset your sprinkler timers to reflect Turlock's #WinterWateringSchedule yet? Make sure to adjust your system and check for leaks to help #saveourwater #waterconservation #everydropcounts
Posted on Twitter 12 days ago

Our crews will be out this Saturday, November 14th flushing water main lines in the N Denair area bounded by W Main to E Hawkeye. #cityofturock #watermainflushing #cleandrinkingwater
Posted on Twitter 15 days ago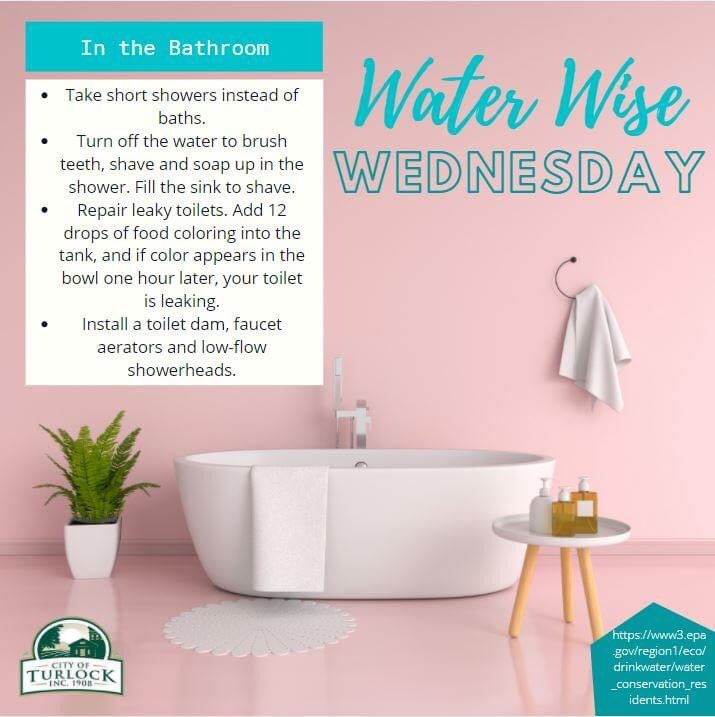 We're back with #WaterWiseWednesday (a day late) to talk about leaks! We assume there is a leak on the property if there is constant water use for 24 hours. To check your water use, visit our website and log in. https://cityofturlock.org/watersewergarbageservice/waterconservation/viewmywatercon...
(read more)
Posted on Twitter 16 days ago

Happy Veterans Day (yesterday) to all of our veterans! https://twitter.com/StanRWA/status/1326574232604700677
Posted on Twitter 16 days ago