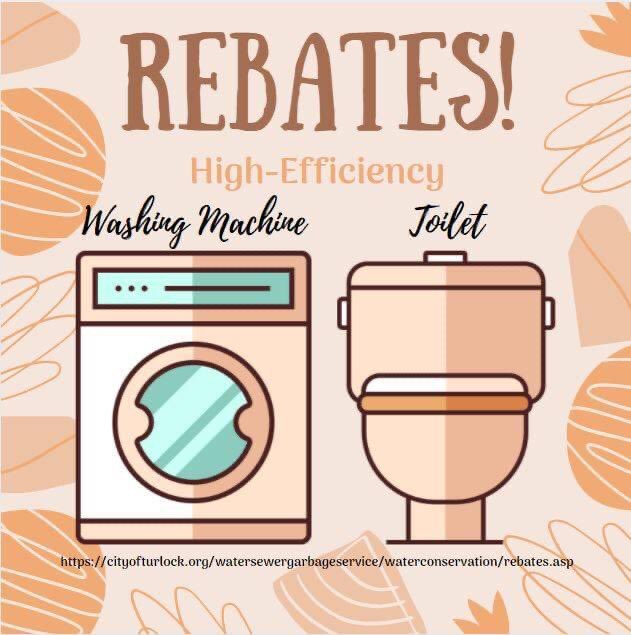 Time for a new washing machine or toilet? Choose a high-efficiency one and make sure it is listed on the approved website, fill out the City's rebate application and turn in all necessary documents for a rebate! #WaterWiseWednesday #saveourwater #rebateprogram
Posted on Twitter 7 days ago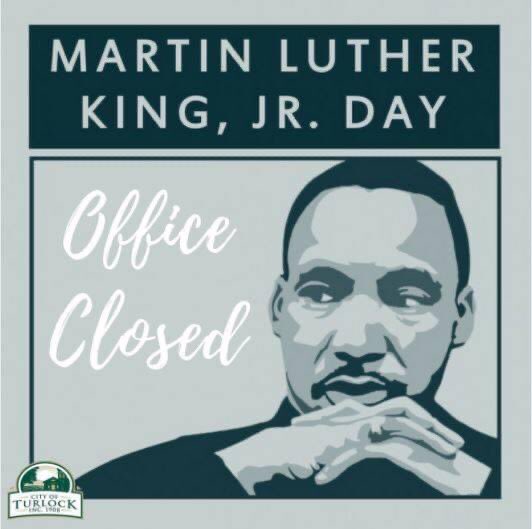 We will be out of the office on Monday, January 18th in observation of MLK Jr. Day. We will be back on Tuesday to answer your messages and emails. We remain closed to the public due to the most recent stay-at-home order. 209-668-5590municipalservices@turlock.ca.us
Posted on Twitter 7 days ago

The build-up of FATS, OILS & GREASE which include cooking oils, salad dressings, sandwich spreads, meat juices and other similar products- eventually results in sewer backups that can overflow onto streets and even into the home, damaging properties and the environment.
Posted on Twitter 8 days ago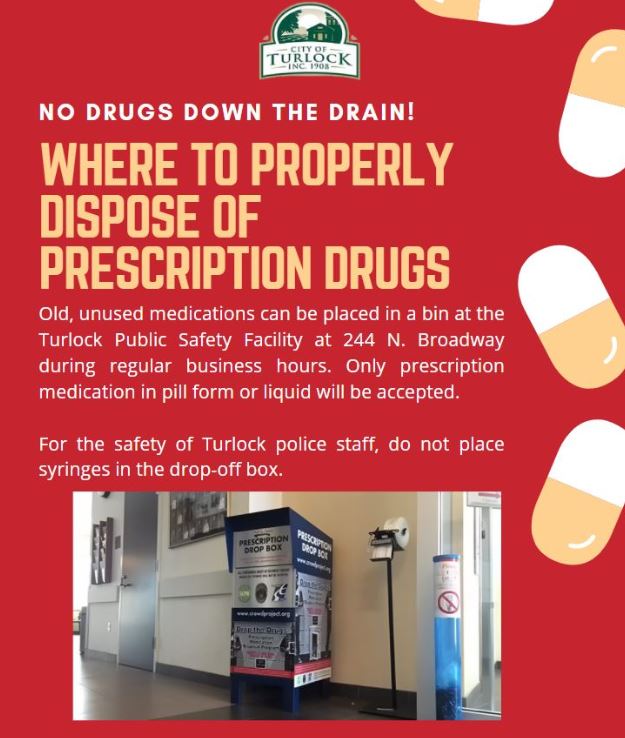 Please dispose of your old medications properly! DO NOT flush any medications down the drain City of Turlock - Turlock Police Department has a drop box in their lobby to accept your old medications. For more information, please visit our website https://cityofturlock.org/watersewergarbageservice/ga...
(read more)
Posted on Twitter 9 days ago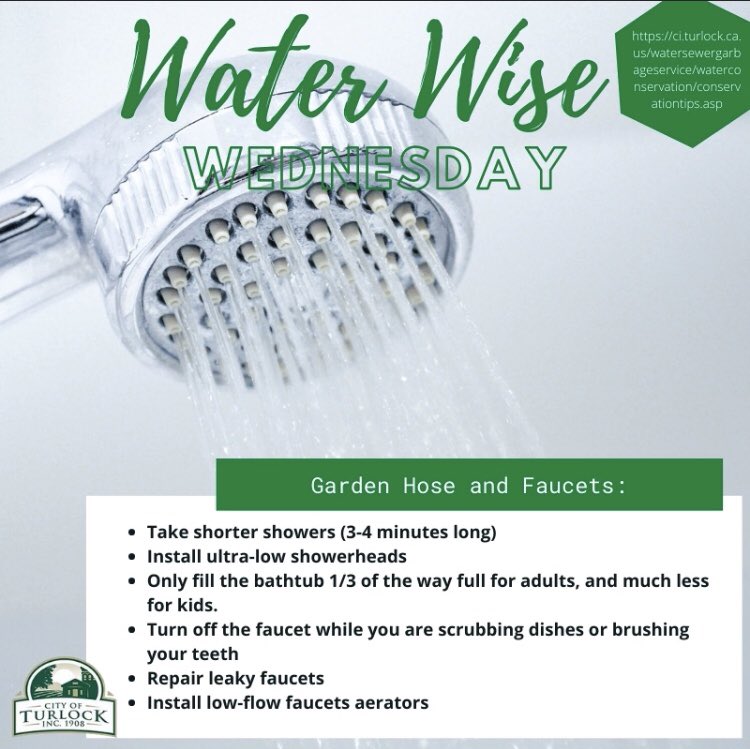 #WaterWise tips! Be mindful in the bathroom and kitchen about how much water you are using + how much you could be saving!#everydropcounts #WaterWiseWednesday
Posted on Twitter 21 days ago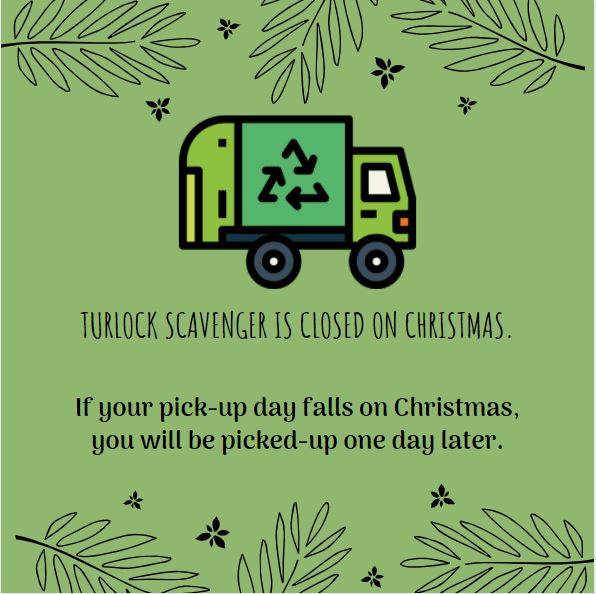 Posted on Twitter 28 days ago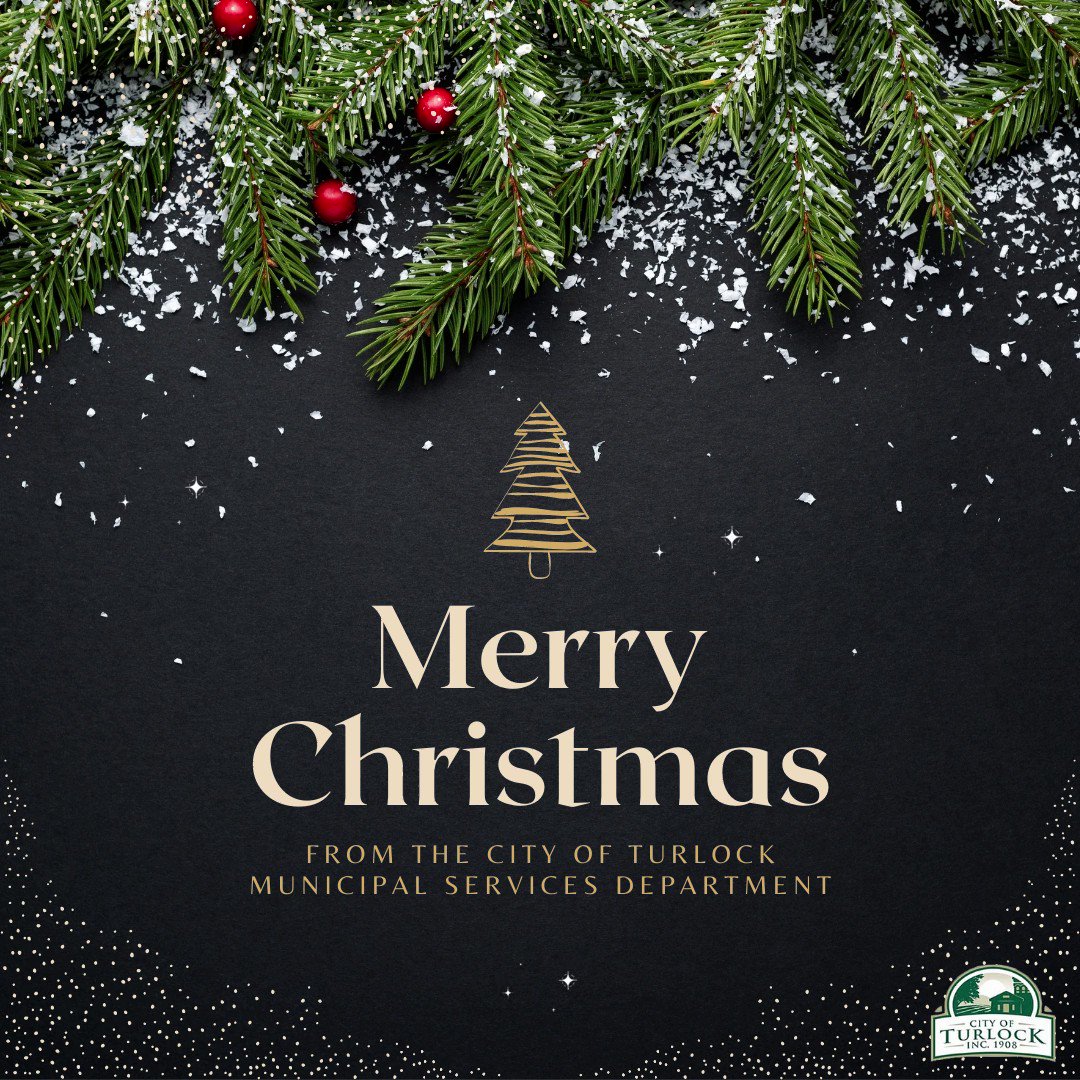 We are out of the office December 24th - December 25th. We will be back in the office on Monday the 28th to answer your emails and phone calls.Our doors are still closed to the public due to the most recent stay-at-home order. Thank you for your understanding.
Posted on Twitter 28 days ago