Road Closures & Major Delays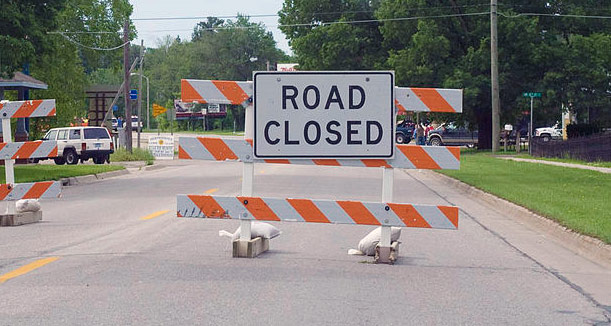 There are no current road closures.
This list is current as of Wednesday, November 22, 2017 at 1:17:55 AM
Road Closure Notifications
To receive email notifications of new or updated road closures, you can sign up for a free account.
Get Road Closure Notifications
Notifications will be sent out at 4PM on the day a closure is posted or updated.