Honor Guard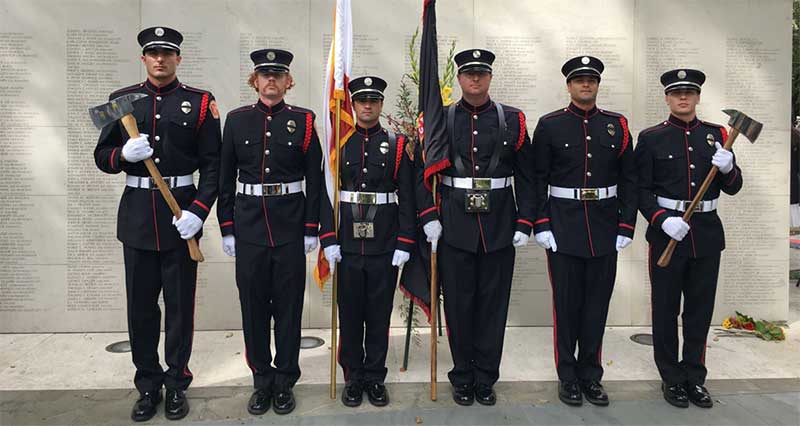 The Turlock Fire Department is proud to have a dedicated cadre of members who make up the Honor Guard. Under the direction of Fire Chief Tim Lohman, the Turlock Fire Honor Guard was formed in 2014 with 6 members who spent hours practicing marching drills, maneuvers, and flag presentation etiquette. The Honor Guard will represent the Turlock Fire Department at promotion ceremonies, memorial services and any other function authorized/requested by the Chief of the department or his designee.
Our goal is to represent all members of the Fire Department in the highest degree of professionalism, dedication, loyalty, honor and dignity possible. We strive to honor firefighters in life, as well as death, and to exhibit the best possible image to the entire community. In addition to promotion ceremonies and memorial services the honor guard may be called upon to post colors, march in parades, attend new station grand openings (ring in-service), social functions, other departments firefighters', fire victims funerals, assist families during a time of need and stand guard at funeral homes.
The Uniform consists of the Turlock Fire Class "A" uniform as the base. The shirt is white long-sleeve polyester. The shoulder cord is red colored and formal white nylon gloves are worn. The pants are black, and a white belt with chrome buckle is worn over the coat. The uniform is complete with black parade shoes, red ascot, black bell hat and undergarments consisting of a t-shirt and black socks.
Today, the Honor Guard consists of 9 dedicated members who practice on a routine basis to maintain precision marching, maneuvers and skills.